Summer is here, many of us are enjoying the lovely weather all while sprinkling the sunny season with summer lessons. At least that is what we have been doing, a butterfly nature study (video preview here) and soon reading a few living books from A Gentle Feast's Summer Morning Time Packet.
Since my Gentle Feast Packet Preview a few have asked if I knew anything about A Gentle Feasts 100 Gentle Lessons. To be upfront, I am a Gentle Feast and Amazon Affiliate and if you purchase a product through my affiliate link I will receive a small commission at no extra cost to you. I can actually save you money with AGF, if you use discount code "holistic" at check out (good for 10 % off until 6/30/18).
Click picture to read more about A Gentle Feast.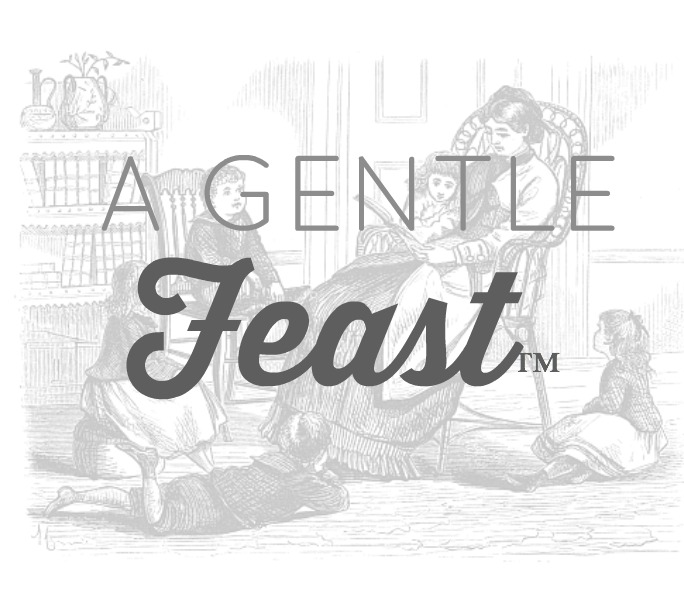 Gentle Feast
A Gentle Feast is the main curriculum that I am using for my oldest child and what I will be using for my youngest when he is old enough. I chose it over the other Charlotte Mason curriculums for these reasons:
It is as open and go as you can get with a Charlotte Mason curriculum
Beauty loop
Ability to teach from one curriculum (aka green year, red year etc) to differing grades
Extensive online curriculum section
User friendly
100 Gentle Lessons
100 Gentle Lessons is an additional resource that will help you teach your child how to read. It is derived from a Charlotte Mason philosophy, therefore it follows the methods that Charlotte used to teach children to read. 100 Gentle Lessons includes:
The curriculum with lesson plans
printable letter tiles
nursery rhymes
word flash cards
When you order it, Julie author of AGF sends a video that explains how to teach reading.
Sample Lessons
The very first lesson is a visual instruction on how to teach reading. There is a vintage picture with the rhyme tumble down D. You are instructed to show the associated flash card to your child then rhyme the flashcard words as you show them. You will also need a sand or salt tray for your child to trace the words in. Check out this article to make your own DIY kinetic sand: Kinetic Sand. The second lesson teaches reading phonetically. You read the rhyme again, say the sounds from the last lesson and then your child finds those words in the rhyme. Then your child builds the words with their letter tiles.
Sequencing
After a sight and sound lesson usually is a lesson in sequencing. This is done by cutting out strips (sentences) from the poem and shuffling them. Then you have your child rebuild the poem in the correct order. Your child then glues the paper back down and you help your child read the poem again.
Letter Tiles
To be clear the letter tiles are all printable and it is recommended that you laminate them then store them in a small container. I do have a laminator for homeschool purposes and this is the one I use when I need it:

Scotch Thermal Laminator Combo Pack, Includes 20 Letter-Size Laminating Pouches, Holds Sheets up to 8.5″ x 11(TL902VP)
However if that is too inconvenient, you may like this letter tile option instead:

Primary Concepts Magnetic Alphabet Tiles Learning Kit
My oldest child learned to read early, it began very self-directed but as she progressed I thought it best to guide it formally. 100 Gentle Lessons wasn't available yet so I used All About Reading.100 Gentles lessons uses sight, sound, and sequencing to teach reading. This would have been a wonderful resource to help my oldest gently transition from formal to more formal reading. I am definitely saving 100 gentle lessons as resource for my youngest child.
How do you plan to teach your child to read?