This year has been the first time we have tried All About Reading, and we love it! Leading up to this my oldest has always been an avid little reader and excels in this area. She started out by memorizing toddler board books and short stories. By the age of 3 she began to phonetically read, I supported her by supplying her with Bob Books and a phonics CD from Abeka.
Holistic Homeschooler is a participant in the All About Reading and the Amazon Services LLC Associates Program, an associate advertising program designed to provide a means for Holistic Homeschooler to earn fees by linking to Amazon.com and associated sites, at no additional cost to you.
I have read the benefits of delayed formal lessons by Better Late Than Early: A New Approach to Your Child's Education
and have been trying  to restrain from doing anything really formal until she was older. Yet by the age of 4 she was hungry for an advancement in reading, I waited a few more months and I began looking around for something that would suit her.
I purchased Teach Your Child to Read in 100 Easy Lessons
I read through it, I explained how it worked. We explored it together and she proceeded to sample it. Since my oldest is mainly a visual learner and next to that kinesthetic, we quickly discovered this approach did not fit with her learning style. (sigh) I wish I could say we tabled the idea and waited longer but she was too persistent, which brought us to My Father's World curriculum.
My Father's World is a unit studies approach to learning and at K level it introduced a new letter each week with the accompanying letter sound. MFW covered much of the reading my daughter had already learned herself and gave her the opportunity to gently master early reading without being overly formal. I appreciate our experience with MFW as it is what brought us back to the Charlotte Mason philosophy of education. However, by the end of using a box curriculum I had gained enough experience to know going forward I would be piecing everything together primarily using the Charlotte Mason Philosophy to guide me. Which finally brings us to All About Reading.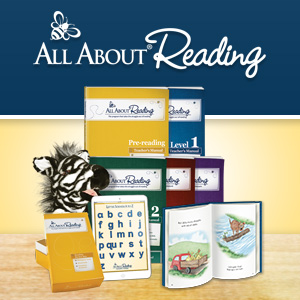 All About Reading
All About Reading has been amazing! To decide where to place my oldest, All About Reading has a placement test which brought her to level one and covers; letter sounds for A– Z, plus consonant teams TH, SH, CH, CK, NG, and NK. For her, the early lessons have been such a repeat that she breezed right through them. All About Reading teaches reading through both sight and phonics, using sight word cards, letter magna tiles, and a phonics app. I downloaded the app to my daughter's IPad mini and she uses it to practice or as a tool to learn the letter blends during a lesson.

A Typical Lesson
In a typical lesson my daughter will:
Preview letter(S) sounds by using the phonogram app
Review phonogram cards (visual)
Review word cards (visual)
I demonstrate the letter blending using letter tiles (visual)
she practices using letter tiles (visual)
All About Reading incorporates in a game called "change the word" where the child swaps out the first letter tile or last letter tile to make different words that are still very similar. Children learn through play and by making reading a game, it makes it really fun for both of us. Then comes an activity sheet, followed by a practice fluency sheet. At the end of these lessons a recommendation to read 20 minutes aloud to your child is suggested and a reading record sheet is provided. The next lesson is reading a short story that involves all of the newly learned words. It sounds like a lot for one lesson but a lesson isn't intended to be completed each day, a lesson is completed by gauging the child's progress. When we started we were completing 1-2 lessons per week, she soon progressed to 2-3 lessons per week and is half way through this level.
AAR and Charlotte Mason
All About Reading has some similarities with how Charlotte Mason suggested to approach reading, such as using both phonics and sight words, prioritizing visual learner over phonics. She even recommended using reading tools similar to AAR's letter tiles. The fluency worksheets are a practice sheet that uses new words, phrases, and then sentences to master the learning to read process. This aspect of AAR would not be aligned with a Charlotte Mason philosophy. However, even she left the power to discern what is the best approach to teach ones child, with the mother.
Word Games
Each lesson has an activity sheet or what my daughter calls "fun word games," one of  her favorites that she plays even in her free time is the fried egg game. She pretends to cook them in her little kitchen and reads the words each time she flips them. AAR has a cookie monster word game, which has cookies with words on the back and each time you feed the monster a cookie the child reads the word. This is a repeat game that she giggles about and likes to play for fun.
Trouble Shooting
All About Reading has several suggestions on what to do if you come up against an issue that the child may need extra help with. Letter reversal is a normal occurrence that can develop when a child is young and may just sort itself out as the child gets older. Yet for my daughter it has become a frustration. Per All About Reading's recommendations, I made this tactile sensory letter reversal tool to circumvent that rut and keep her on track.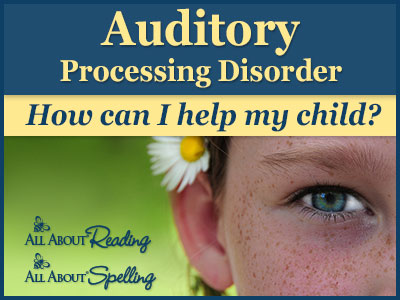 Special Needs
My oldest has some auditory processing and sensory issues that effect her ability to learn, I am so thankful that All About Reading has helpful information that can guide us through these different learning needs. All About Reading even has an online resource library for children with dyslexia.
What To Do With The Toddler
Your trying to have just 15 minutes of seated work with your school age child and around you is the whirl wind of the toddler. He has unrolled an entire roll of toilet paper, pulled all the lead out of all the mechanical pencils, and is now making a "project" on the back of the toilet in his pretend kitchen bowl using all of the smuggled liquid soap he could find. This is real life and I know you've experienced it too, which is why I take advantage of this free resource to keep the little one busy. When he comes to the table and says, "I want to do school" All About Reading offers several free activities for him.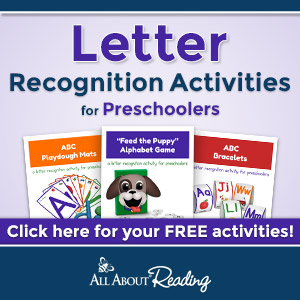 There is so much that I love about this reading program. The use of sight words and phonics, the little readers, fun word games, special needs resources, and  additional free activities. What do you think about All About Reading?