Hi, I'm Rebecka Certified teacher, administrator, speaker, writer and MOM of THREE BOYS!!!
As a former struggling student turned Doctor of Education; I am passionate about every child unlocking his or her highest level of God given potential. Education has been the catalyst for empowering me to believe in my dreams, apply myself, and encourage others to do the same.
As a kid, I was the awkward, skinny, long legged, red-haired girl who loved to write, but was demoted from the highest "reading group" to the middle because I was struggling, which left me intimidated and feeling inferior to others.
Fast forward to my college years where I found my niche, elementary education, where I thrived and seriously loved every minute of my college experience. I learned varied learning styles, child psychology, reading strategies and the how and why behind struggling readers like me, and how to help.
(This post may contain affiliate links which is a means to keep this site afloat at no extra cost to you. For more information checkout: disclosure policy.)
Little did I know this would be the beginning of my educational journey where the road would eventually take me to learn the "why" and "what" behind dyslexia in order to help my own child.
Yes, I could help struggling readers in my classroom, but I couldn't help my very own child. I read every book there was to read on the subject, attended conferences and workshops to boot, but until I began to understand how his brain actually functioned, was when the "ah-ha" moment came for me and how to help my son.
We waited seven years for our first son…
he was perfect in every way except for sleeping and napping and eating and, and, and, and…but really, he was a great toddler, began talking when he was about one, and started reading at three. No problem! We got this parenting thing down….or so we thought.
Then came our precious middle son…weighing just over ten pounds at birth, he had to have his tongue clipped when he was days old due to nursing complications, and walked at just nine months so he could be his big brother's shadow, our world changed to say the least when this precious boy's eyes met ours.
You see, this sky blue eyed boy with blonde curls whom we loved more than we could explain did not speak until he was about two and half years old, and even then we could barely understand a word he said. We did not know it at the time, but he was dyslexic, and my heart wanted to help this child, but I did not know how. I did not want him to go through the reading pains I went through as a child. If you are like me, you have asked yourself or will do so at some point in your schooling journey with your boy either in homeschool or formal school, "Is my boy dyslexic?" Perhaps you are feeling like your boy is taking longer to read than his older brother or sister or best friend, or maybe you are even to the point to have your boy assessed for dyslexia, or perhaps you've even received a formal diagnosis. Whatever your reason is for questioning, I want to encourage you to relax.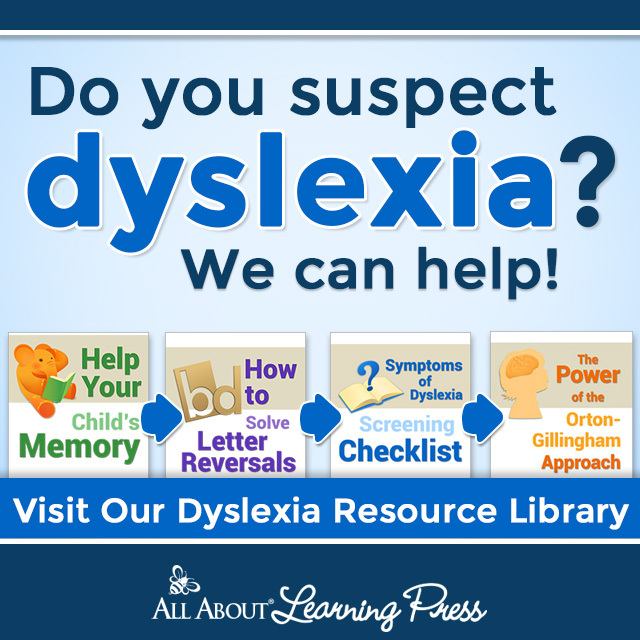 Dyslexia is a language-based learning disability

,

BUT it is one in which can be remedied, and with the right dose of love, encouragement, and effective strategies, your boy will be reading.
When he finally did begin to speak, we found it really difficult to understand what this boy was saying. We would often times say, "he sounds like he has some kind of accent, but couldn't' quite place what it was." He wanted to communicate, but found it difficult to do so, simply because he could not reach into his brain files and pull out the correct word in which he was searching. We often times still find ourselves using extra words and body language to help our now eight year old fully understand what we are trying to communicate. We were and still are careful not to use derogatory language towards him, and really try to make eye contact with him to understand fully what he is expressing.
What I learned

…

I learned my mother struggled with her numbers and my father in law mixed up his letters. After discussing this topic at a family gathering, I decided to research to see what could be done for this sweet boy. I learned dyslexia often times runs in families.
Fortunately, we decided to attend a small hybrid model Christian School where class sizes were small, they partnered with parents during homeschool days, yet the children gained the individualized instruction of the professional teacher.
I remember the very first week of homeschool…it was devastating, we were both in tears, and I couldn't believe this was happening. Sight words were tragic…he just could not grasp "said", "when", "what", "where",….etc… I was in tears, angry and so was he.
I tried volcano spelling, ketchup spelling, jump spelling, dance spelling, you name it, we tried it.
Here I was a doctor of education and I could not help my child read.
I felt like a failure once again, I did not know what to do.
We had done calendar and math and spelling and language, and reading. I could not get him to understand that if the word was "And" with a capital "A" in one sentence and "and" with a lowercase "a" in another sentence, the word was still "AND", it did not matter if it was an uppercase or a lowercase. How I dreaded the days at home with him, because I knew we would both be in tears by the time the first half of the morning was over AND I still had a baby to tend to as well as my first grader to homeschool.
I would call his dad while at work, and he would try to talk to him and encourage him on the phone. Looking back on it now, I see that this child really did try. He was giving it his all. He just was not able to connect the letters and meaning in his brain.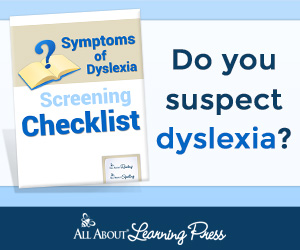 I knew this was not the way it should be. I am an educator, and I had a child who was struggling as I was in school. I remembered how it left me feeling inferior and intimidated. I did not want this for my own child. Then I went back to the basics….PHONICS!
I plastered every single phonics sound and blend on our homeschool classroom walls, and went over the different sounds with him on a daily basis. I knew that I did not want to make this a task of which he would become frustrated, so I took it little by little, bit by bit.
Why did I go back to phonics? The Importance of Phonics: Learning to read using phonics is one of the most important components when teaching reading to children with dyslexia. Many schools of thought have abandoned phonics completely, but evidence proves phonics based.
87 percent of the monosyllables are purely phonetic. Any reading program teaching mainly sight words is less than ideal for the dyslexic learner. When a systematic and explicit approach is taken, kids will learn to read and write successfully.
I got busy to research the brain. I knew I had to do something to help this precious child of mine. I began to think there must be something more to the multiple intelligences than "just the multiple intelligences" by Howard Gardner. You see, I learned all of those intelligences and learning styles in college, but I felt like there was much more to this than simply the "varied intelligences". After listening to a podcast produced by Focus on the Family, www.focusonthefamily.com, I discovered the learning styles and how they actually connected with God.
You see, THIS was the missing piece to the puzzle. I dug deep, studied, visited headquarters, and wrote letters, you name it, I did it. Soon, I discovered my boy was a Naturalist: He loved nature and everything in it. While fishing one day, he caught several fish, admired each one, then threw them back into the stream. One fish in particular, he took off of the hook, brought it to me, and said, "Mom, look how beautiful this fish is!" He proceeded to describe the unique design and size of the fish, the iridescent coloring, scale placement, eyes, and fins. I listened intently to him and really understood he cared deeply for creation.
Since I now knew he was a nature lover, and that he connected with God in this way, I thought if I could only get him to connect those sounds and letters in which he was struggling with nature. I needed to figure out how to relate them to nature in some way, then I may have a chance at getting this kid excited about reading.  
To be continued…
This post is part of a segmented series on struggling and dyslexic readers. If you would like to learn more in the meantime checkout: www.cherishchildrenministries.org
Related Topics:
The Power of the Orton-Gillingham Approach